Publish your building automation system to the Web quickly and easily with the Reliable Controls MACH-ProWebSys. The first 3-in-1 device of its kind, the MACH-ProWebSys combines a BTL-listed BACnet Building Controller (B-BC), a BTL-listed BACnet Operator Workstation (B-OWS), and a powerful web server, all in a single package with an installed footprint of a typical building controller.
This is one of the most significant savings for Innotech clients and why Omni is so competitive. Omni's Programmable Points allow every point on the controller to be used as any type of Input or Output, meaning you can use every point on the controller without waste, reducing costs by decreasing the number of controllers required on a project.
(Button will open link in new page)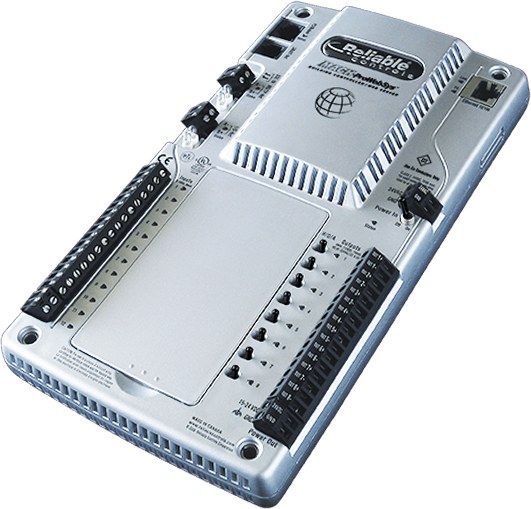 Why Choose the Reliable Controls Platform?​
Compatibility
Backwards compatible to Legacy Reliable controls products first released
Bacnet (BTL Listed product)
Streamlined Experience
Web controller has Web server built into controller to allow for graphics to be stored, eliminating the need for a headend computer.
Learn more about how IES and Reliable Controls can help deliver success for your next project